The Broad Street Ramblers
Gregg is joined by Ron Curry, Peter Sims, and Cluny Brown in the Broad Street Ramblers, playing everything from Old Time to Blues to Hawaiian music.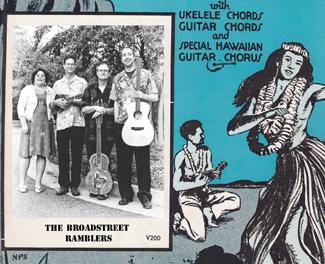 The Broad Street Ramblers are a foursome of veteran Virginia musicians steeped in a wide range of traditional musical styles. A typical set list roams from string band tunes to rural blues to Celtic jigs and hornpipes. This tasty stew of traditional music even includes Hawaiian numbers, a Ramblers specialty. The band performs entire shows of Hawaiian music, and also offers the acclaimed show "Aloha Y'all" which tells how Hawaiian music deeply influenced American music. Audiences are amazed when each member of the band picks up three or four instruments--typically including the fiddle, banjo, guitar, autoharp, mandolin, accordion, and steel guitar--during the course of a performance. Most of all, they remember how much fun the band and they had!
The Ramblers performing "Little Grass Shack on WTVR Channel 6
The Ramblers at Crossroads Coffee performing "Stop and Listen Blues"
The Ramblers at Crossroads Coffee performing "France Blues"