Other Collaborations and Musical Friends
Gregg has many fine musical friends and he enjoys playing with all of them!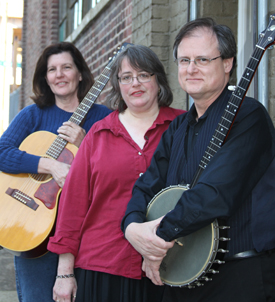 Jackie Frost, Sheryl Warner, and Gregg Kimball
Gregg has the pleasure of playing with many excellent musicians from Richmond and beyond. Frequent collaborators from the Richmond scene include Jackie Frost, Charles Arthur, Ron Curry, and Josh Bearman. Gregg has also been lucky to play with noted traditional musicians such as Blues musicians Jeffrey Scott and Eleanor Ellis and master fiddler Mark Campbell.