Welcome to Gregg Kimball's Page
Gregg is an author, musician, and historian. Here you can find out about his
performing, writing, educational projects, and record collecting.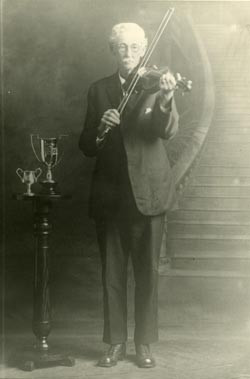 Gregg grew up with a deep love of traditional music and an ear for the old stories about family and community. His life-long interest in music inspired him to learn guitar, banjo, fiddle, accordion, and lap steel in a wide variety of styles. After a stint in the Army, he became a public historian and created a long list of exhibitions, publications, and programs for museums and libraries.
Gregg frequently combines his interests in music and history, creating unique programs combining live performance with images and recorded sound. He has collaborated on historical markers, tours, educational programs with historical and cultural organizations, and has performed at the Richmond Folk Festival, the D.C. Blues Festival, the Landmark Theater with the Richmond Symphony, the Tinner Hill Blues Festival, the Hampton Acoustic Blues Revival, and Colonial Williamsburg's Hennage Auditorium, to name a few. Take a look around and check out Gregg's current activities.