78-rpm Records and Field Recordings
I made this recording of "Amazing Grace" at the Jettie Baker Center in Clintwood, Dickenson County, Virginia.I was asked to do a talk on the sacred music traditions of Virginia, and, a few days before the show, the host called me. and asked, "Could a few local groups perform before the talk"? I was excited at the prospect, especially when I heard that one of the groups was an Old Regular Baptist congregation.The Emmanuel Singers deliver a powerful performance and I also talked theology with Elder Carvel Edwards. I also stayed at the Ralph Stanley Museum--an appropriate prelude to the concert.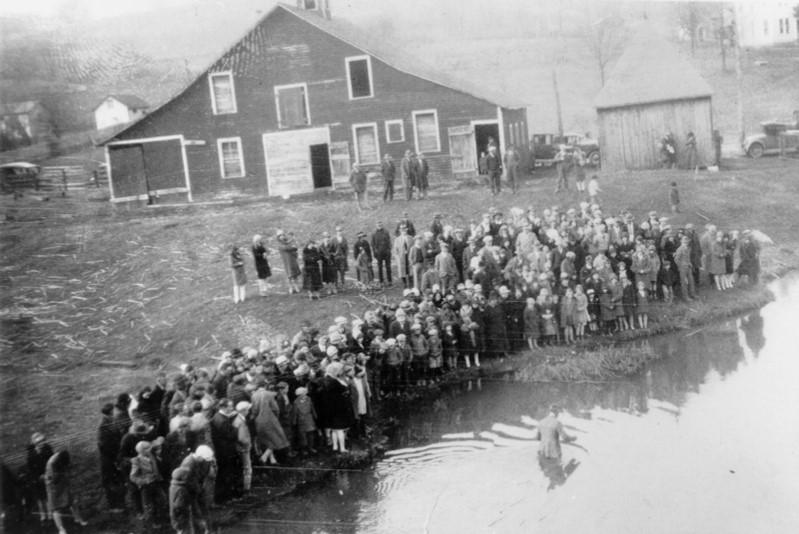 Baptism at the Pentecostal Holiness Church in Clinch River,. Tazewell Publlc Library.